Blessed by Pujya Swami Dayananda Saraswati, who is the Chariman of th movement, and guided by an eminent Advisory board comprising Doctos, IAS/IPS Officers, Industrualists and Educationists, we have need very active since 2006 establishing 650 'Single Teacher Schools' in the remote villages of Thiruvallur, Kanchipuram, Tiruvarur, Nagapattinam & Coimbatore Districts of Tamil Nadu.
In addition to those named below, Single Teachers Schools team includes many teachers, tutors, and support staff who dedicate themselves each day to work for a better future for the 23000 children in our Centers and throughout Tamil Nadu.
Advisory Board Chairman

Poojya Shree Swami Dayananda Saraswati
Members
Dr.S. Kalyanaraman
Vice Chairman
(Neuro Surgeon)
Sri S.Vedantam
Founder of Single Teacher Schools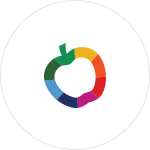 K.N Krishnamurthy
President
(Former Special Director - Ashok Leyland ltd.)
Sri T.A. Balasubramaniam
Vice President
Loocust Incorp - Tiruppur
"I was inspired by Father Fabretto's great commitment to serve and his contagious joy… Today, people—students, parents, friends—feel that they belong to Fabretto and are part of progress in making the world a better place."
Kevin has played an integral role in Fabretto's evolution and development from his first visit to Nicaragua in 1989 as a Georgetown volunteer to his current role as Chief Excutive Officer (CEO). He remains deeply committed to the meaningful relationships that Fabretto has cultivated over the past 60 years in communities throughout Nicaragua.
After Father Fabretto's untimely death in 1990, Kevin assumed a leadership role in continuing the legacy of Father Fabretto's lifetime of service to the poorest children in Nicaragua. Under his guidance, Fabretto has grown from group homes serving fewer than 300 children to an established organization that impacts over 12,000 children in Education Centers and schools throughout Nicaragua.
As CEO of Fabretto, Kevin works to expand Fabretto's reach both internally and externally. From his home base in Managua, Kevin orients all programs toward Fabretto's mission and develops new initiatives in collaboration with the program staff. In addition, he shares Fabretto's story with friends and supporters that can help Fabretto continue to provide hope for children in Nicaragua. Kevin earned a B.A. from Georgetown University in 1989 and an MBA from the Kellogg Business School in 1996.
Location: Asociación Familia Padre Fabretto (Nicaragua).
Coming Soon.
Location: Asociación Familia Padre Fabretto (Nicaragua).
"I believe that education can be a powerful game-changer in breaking the cycle of poverty."
César Dubois Carranza is Fabretto's Director of Programs. He was born and raised in Somoto, a northern town in Nicaragua, and one of the places where Father Fabretto started his centers. He leads a multidisciplinary team focused on educational, health, nutrition, and community development programs that benefit more than 12,000 children. He holds an MBA from Kellogg School of Management, Northwestern University. César has over 10 years of experience in the non-profit and information technology industry working for corporations, international organizations and non-profit organizations. In addition, he is a co-founder of other social initiatives such as the Mentoring Program for Young Social Entrepreneurs and NicaWomen Social Entrepreneurs with the support of the State Department's Alumni Engagement Innovation Fund. He was awarded a CASS (Cooperative Association of States for Scholarships) scholarship and a Callahan Scholarship from USAID to complete his undergrad studies in Information Systems at the University of Mobile, Latin American Campus, and Hesston College.
Location: Asociación Familia Padre Fabretto (Nicaragua).
"With knowledge comes great responsibility, and Fabretto is an organization that allows me to apply my knowledge to help develop my country… Everything the Marketing team creates has a purpose: NICARAGUA!''
Growing up in Nicaragua, Diana heard her father's stories about Padre Fabretto's work with children in need in his hometown, Estelí. Years later, her father's stories were of great inspiration when deciding to join the Fabretto team in 2013.
She spent time away from Nicaragua pursuing an MBA at Universidad de Palermo in Argentina, and a specialization in Communications, Media and Technology at New York University. After working as a Communications Consultant for the Sustainable Development department at the World Bank in Washington, D.C., Diana returned to Nicaragua motivated to contribute to the development of her own country.
At Fabretto, Diana coordinates all marketing and communications activities. She believes that Fabretto's approach demonstrates an understanding of sustainable development by empowering entire communities through education. She is inspired by the success stories of the children and families that Fabretto sponsors.
Sri R.Nataraj, IPS (Retd.)
Past President & MLA
Mylapore Constituency
Sri R.P. Krishnammachari
Chairman, Tex Biosciences Group - Hon. Secretary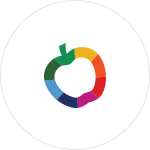 Sri R. Ananthanarayanan
Director - Vadiyar Boats - Hon.Treasurer
Sri. N.Ravichandran
Executive Director - Lucas TVS Group
Location: Asociación Familia Padre Fabretto (Nicaragua).
''I am amazed by Fabretto's reach in Nicaragua. The fact that the organization started serving approximately 300 children and youth and over a relatively short period of time has increased that support to over 19,000 children and youth is a testament to faith that communities, the Nicaraguan government, and partners around the world have in Fabretto to create positive change in the country.''
As Managing Director of Development, David oversees Fabretto's development team and its effort to further the organization's mission in Nicaragua via strategic partnerships, fundraising initiatives, and grant submissions. Prior to his current role, David worked as an intern, associate, and manager within the grants team and was instrumental in writing numerous winning proposals for Fabretto's Sistema de Aprendizaje Tutorial (known as SAT), a community-based secondary education program which he believes has the power to transform rural secondary education standards in Latin America.
David got his start in international development as a Peace Corps Volunteer in the Republic of Fiji (RPCV 2010-2012). He holds a BA in Philosophy from Elon University and an MBA from Lenoir-Rhyne University.
Location: Asociación Familia Padre Fabretto (Nicaragua).
Coming Soon.
"I believe in the ripple effect of quality education. At Fabretto, I get to see how children who are empowered through education become forces for good in their communities."
In 2009, Anina committed to a year of service coordinating education programs in Nicaragua. She decided to stay on in country, and years later, she is proud to be a part of the Fabretto Family and continue working for quality education for all children in Nicaragua.
As Deputy Director of Programs, Anina coordinates with the VP/Director of Programs to manage Fabretto's diverse range of education and development initiatives. She works closely with the education coordinators and M&E team to develop innovative educational programs, plan and monitor activities, and evaluate program impact. Prior to her current role, Anina worked as Special Projects Officer and Communications Associate for Fabretto.
Anina was born and raised in Portland, Maine, USA. She holds an Ed.M. in International Education Policy from Harvard University, an M.Ed. in Teaching from Framingham State University, and a B.A. from Barnard College.
"Fabretto is different from other organizations in that it is able to transmit the legacy of Padre Fabretto, its founder, adapting to current challenges and needs."
After working a few years as an architect/designer, Marcela felt the need for change. She quit her job and began looking for new opportunities. That was when Deanna Ford (US Board of Directors for Fabretto) offered a short-term volunteer position with NicaHOPE, a project managed by Fabretto that serves the population of Acahualinca. After the position ended, Marcelajoined the Fabretto team full-time as the Sponsorship Coordinator.
She has received a degree in Architecture from the National University of Engineering, Nicaragua. She has also completed a Masters in International Development at the University of Cantabria, Spain, and was a fellow in the US State Department program for "Capacity Building for Emerging Leaders in Central America."
As the current Grants Manager, Marcela oversees the formulation of proposals and program progress reports for Spain, the United States and Nicaragua. She works closely with the Development Director and CEO to identify, contact and build relationships with new partners in the public and private sectors. Marcela was in charge of developing a proposal approved by the Inter-American Development Bank (IDB) for $ 1.8 million. This project is slated to expand the SAT (Sistema de Aprendizaje Tutorial) program that benefits nearly 2,000 young people in rural areas of Nicaragua.
Sri R.Sivanesan
Executive Director & Sr. Vice Presindent - Ashok Leyland
Sri. R.S. Narayanaswami
Senior Journalist
Sri. C.V.Ravindranath
Director, Sree Vatsa Tube Corporation
Dr. P.Janakiraman
Senior Consultant Vijaya Hospital (Eye Department)
Location: Fundación Fabretto (Spain).
"12 years ago, I traveled to Nicaragua and I was impressed with the very important work that Fabretto was doing, as well as the significance of education in the development of a country."
When Alicia was presented with the opportunity to join the Fabretto team in Spain, she did not hesitate. She believes Fabretto is without a doubt an organization that stays close to the people it supports and directly impacts its beneficiaries.
During her last trip to Nicaragua, Alicia met a SAT student who really surprised her. He had created his own cooperative with a friend and was developing a business initiative to sell coffee in his community. A year later he was granted a university scholarship. Thanks to Fabretto's secondary school program, this student was given a unique opportunity to improve his future. Read his story here.
As Director of Fabretto in Spain, Alicia coordinates all Fabretto activities in Spain and strengthens Fabretto's largest European base of supporters.She holds a Masters in European Affairs from the College of Europe and an undergraduate degree in Law. Before joining Fabretto's leadership team, Alicia worked as Development Officer for the Club of Madrid, which works to strengthen democracy and respond to political crises and conflict situations.
Location: Fabretto Children's Foundation (United States).
"Without education, sustainability is not possible. Through the power of education Fabretto helps to create a sustainable future for the people of Nicaragua."
After graduating from Radford University with a degree in Psychology, Chrissy moved on to a full-time position working for a dance company in Arlington, Virginia. She joined the Fabretto team in July 2012 as a Development Associate and became Director of Events in July of 2013. Chrissy organizes all Fabretto events taking place in Washington DC, New York City, Chicago, Miami, Houston and San Francisco. She enjoys interacting with volunteers and donors to collaborate on events. Chrissy visited Nicaragua in November of 2013 and was completely taken by the work Fabretto was accomplishing on ground. She is proud to work toward a cause she believes in and for the children.
Location: Fabretto Children's Foundation (United States).
"It is great to work with an organization that is full of generosity and is encouraging children and their families to reach their full potential every day. The staff works energetically to make sure that Fabretto recipients have the best tools and resources at their disposal. Each child deserves a champion, Fabretto is that champion."
While studying abroad on Semester at Sea in 2005, Allison traveled to many developing countries and experienced first-hand the need around the globe. While volunteering at a Venezuelan orphanage, she was inspired while working with the children and staff and developed a strong commitment to the nonprofit sector. Allison moved to Washington D.C and joined the Fabretto team in August 2014. Now as the Director of Development Allison's main responsibilities are to cultivate new relationships with donors, help mobilize donors to plan inspiring and impactful grassroot opportunities, and assist with Fabretto's large scale Night for Ninos events around the country. Her goal is to help further enhance and develop the lives of the Fabretto students and their families through education and health. Allison earned a Bachelor of Fine Arts degree from the University of Tampa in 2007.
Location: Fabretto Children's Foundation (United States).
"I really believe Fabretto takes innovative approaches to the work the organization is doing. There is such a focus on the happiness that Fabretto brings these communities on the ground, and that is really special. It has such a personal feel, especially with programs like Child Sponsorship. I have a letter from a Fabretto student by my desk and you can just see how happy she is about the educational enrichment she receives at her Center."
As the Associate for Development, Administration, and Operations, Adam's main responsibilities at Fabretto are to support both the finance and development teams, and to act as a liaison between the two. Adam takes pride in his work strengthening Fabretto's finance systems in order to increase efficiencies as much as possible. He believes that when we are able to save money, analyze our finances, and use donation data, we are all able to do our jobs in the most efficient way possible, leaving more resources for the children in Fabretto programs.
Adam has an undergraduate degree in Economics from the University of Kentucky and a masters degree in Public Administration with a focus on International Development and Non-Profit Management from Syracuse University.
Sri Murali Vedachalam
General Manager, Escribe Outsourcing Services (P) Ltd
Dr. Girija Seshadri
Educationist
Sri. S.Gopalan
Financial Controller - Tex Bioscienses Group
T.A. Shanmugasundaram
Loocust Incorp - Tiruppur
Location: Fundación Fabretto (Spain).
"Fabretto's experience in community development projects, in conjunction with innovative education programs, allows for great social and economic transformation. I truly believe focusing on education is the key to breaking the cycle of poverty."
Silvia visited Nicaragua in March of 2015 to learn about Fabretto's work with education and to meet the students who benefit from the programs. She has worked in international development for many years and has traveled to different third world countries, but Nicaragua is one of the countries that has impacted her the most. She witnessed the difficulties that many children face by living in the arid, mountainous regions of northern Nicaragua. She is constantly struck by how, despite their struggles, these children face life with excitement, hope, and resilience. They wish to get ahead in life, and their right to education is the key to achieving it.
Silvia's professional experience and volunteer work in different Latin American countries fits right in with the work that Fabretto is doing in Nicaragua. She holds an undergraduate Law degree from the University of Navarra and a masters degree in International Development from the Universidad Complutense de Madrid. She has dedicated her professional career to social development and aid. She has worked in different NGOs, in Asia and Latin America, as well as Spain. Silvia is responsible for fundraising, developing institutional relationships, and communications. She works out of Fundacion Fabretto's office in Madrid.
Location: Asociación Familia Padre Fabretto (Nicaragua).
"Fabretto is unique in that most of the staff works from Nicaragua. This proximity to the children and education centers makes it easy to remain focused on our mission: improving the livelihood of children and youth in Nicaragua."
Maria Isabel chose to join the Fabretto team when she moved back to Nicaragua, having spent 9 years abroad in the United States, because the organization provided her with the opportunity to grow professionally, while also giving back.
She is inspired by the numerous stories of children and youth who have benefited from Fabretto programs. She recently learned about a student from the town of Cusmapa who started out in Fabretto's primary school programs, was in the Child Sponsorship Program for 12 years, graduated from high school, and is now applying to college; living proof that access to quality education greatly impacts even the most impoverished communities of Nicaragua.
Maria Isabel earned a B.A. in History from Mount St. Mary's University. Volunteering has always been a big part of her life, having volunteered with Habitat for Humanity, Operation Smile, Big Brothers Big Sisters of America, the Youth Leadership Foundation, and Maryland Special Olympics.
As a Market Intelligence Analyst, she is responsible for monitoring all external and internal communications data to help inform the Development and Marketing & Communications decision-making processes. She plays an essential role in donor relationship and communication management.
Location: Asociación Familia Padre Fabretto (Nicaragua).
"Ever since I arrived in Nicaragua 9 years ago, I realized that my true vocation was to work towards the betterment of society and that my work could have a transformational impact. Fabretto met all of my expectations for an NGO. I liked that the principal focus of the work was education and that I could picture myself growing within the organization."
Fabretto has gathered the narratives of children, youth, teachers, and parents that demonstrate the true impact that education has had in their lives and in their communities. One of the most inspiring accounts for Elena was "Chico's Story." She truly believes it was a defining moment in her career at Fabretto; a young man with tremendous physical limitations due to a congenital disorder who struggles through adversity in order to fulfill a dream. Chico participated in Fabretto programs and graduated from high school with the best grades in his class. He has worked as a Fabretto enrichment teacher and is working towards a college education.
Elena was born in Burgos, Spain. She holds a masters degree in Communications from the CESMA Business School in Madrid and an undergraduate degree in Advertising and Public Relations. She has been living in Managua for the past 9 years. In addition to working at Fabretto, during her free time, Elena supports NICA (Nicaragua Cooperacion y Ayuda), a small local organization that provides programs for children and youth with disabilities.
As a Creative Services Coordinator, Elena participates in the strategic planning and management of communications campaigns, both internally and externally. She is in charge of creating communication pieces, graphic design for campaigns, brochures, banners, videos, and other promotional materials for the Nicaragua, Spain, and United States offices. She manages social media outreach and creates content for the Fabretto blog. Additionally, she is responsible for the Fabretto website's management and design.
Location: Asociación Familia Padre Fabretto (Nicaragua).
Coming Soon.
Dr. R.Mahadevan
Director, India Pistons Ltd.
Sri S. Srinivasan
Chairman, SRA Systems Pvt Ltd.
G. Krishnaswamy
Industrialist
Sri. Y. Chandrasekar (Retd.)
Sr. General Manager - Ramco Systems
Location: Asociación Familia Padre Fabretto (Nicaragua).
"Fabretto directly impacts the lives of the children and youth it benefits, contributing to their personal and professional growth. The education and nutrition programs improve the lives of not just the individual students, but also their families. I have been a witness to very real and tangible results in Fabretto programs; numerous students who have started out in the primary education program, then went on to college and eventually acquired jobs in well-respected industries."
Karla joined Fabretto in 2006 after searching for an organization that would not only provide hope, but also concrete ways to improve the future of children and youth in her native Nicaragua. She believes Fabretto is such an organization and has had the opportunity to wear different hats during her many years at Fabretto. As the Financial Specialist for Income, Karla currently keeps track of all Fabretto income, ensuring that all donations are tracked properly.
Karla has an undergraduate degree in International Relations from Universidad Americana in Managua and has taken part in postgraduate studies in Non-Profit Management and Project Finance. She also participated in Georgetown University's Leadership and Competitiveness Program.
Location: Asociación Familia Padre Fabretto (Nicaragua).
"Fabretto focuses on collaborative partnerships; instead of seeing other organizations as rivals, they are allies. Realizing that Fabretto alone cannot fulfill Nicaragua's needs, Fabretto shares resources to achieve its mission."
Jamie had the pleasure of being in the US when 20 Fabretto SAT students and tutors traveled to take part in a 10-day leadership camp in Maryland. It was her first interaction with Fabretto students and it was eye-opening. The students and tutors were engaging, determined, and hardworking; the future of Nicaragua! With support from Fabretto's many partnerships, the exchange created new dreams and ideas as well as new friendships and alliances.
Jamie holds an undergraduate degree in International Economics & Commerce and International Affairs from Lafayette College. Upon graduation, she participated in AmeriCorps NCCC, a 10-month, full-time, team-based program, completing over 1700 hours of service. She then worked for over 5 years as a Financial Analyst at General Motors Asset Management in NYC. Jamie most recently served as a Peace Corps Volunteer in Mozonte, Nueva Segovia, Nicaragua in the Small Business Development sector. She decided to stay in Nicaragua after her 2-year commitment and found Fabretto to be the perfect fit because the organization's strategic programs aligned closely with her experience in Nicaragua.
As a Development Associate, Jamie is responsible for conducting a full range of activities to prepare and submit proposals and final reports through cooperation with program, finance, monitoring and evaluation, and the staff in the different Fabretto Education Centers. She also works with senior staff to prepare materials for Board of Directors meetings.