History - Founding & Evolution
Even after 75 years of independence, Education remains a distant dream for millions of children in India. While the children in urban and Tier-II areas have reasonable access to Education, those in rural and remote areas are deprived of Primary Education.
Considering the magnitude of poverty and illiteracy, it is the responsibility of NGOs, Corporate Entities, Responsible Individuals, and Government Agencies to work together to address these issues and improve the quality of life of the children in rural areas. In Tamil Nadu, though there are Government Schools in most villages, the dropouts ratio is also high.
Villages and tiny hamlets in the remotest corners of Tamil Nadu have no access to proper roads. Hence, Education has to be taken to the doorsteps of the children. Such a step will improve the overall literacy rate and ensure that every child, irrespective of the background, will get good Education which alone will alter the destiny of the children, leading to self-sustenance and economic liberation.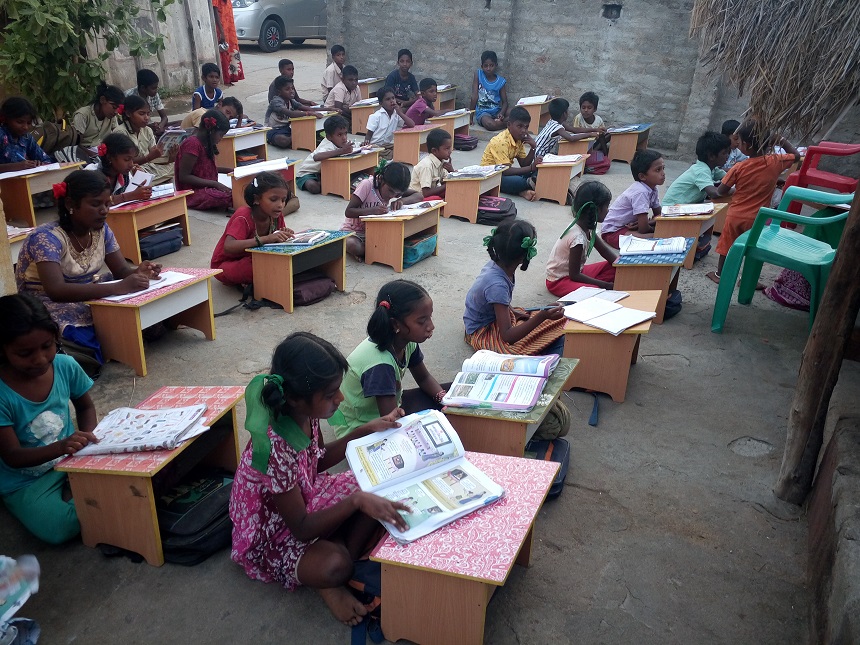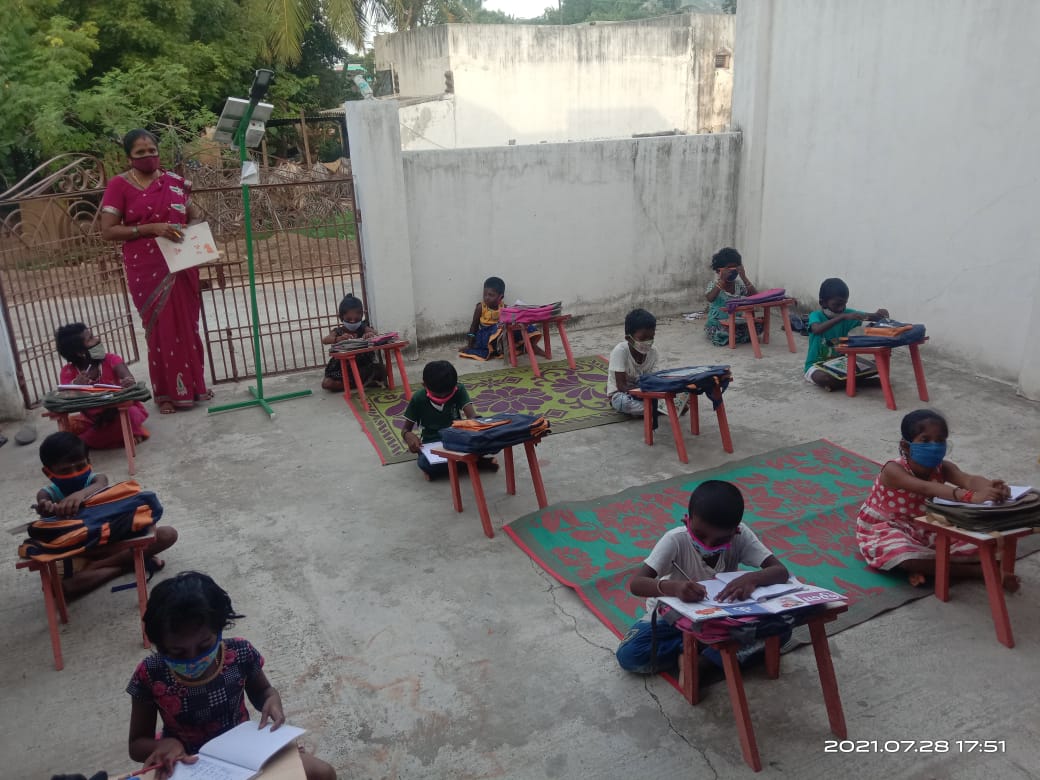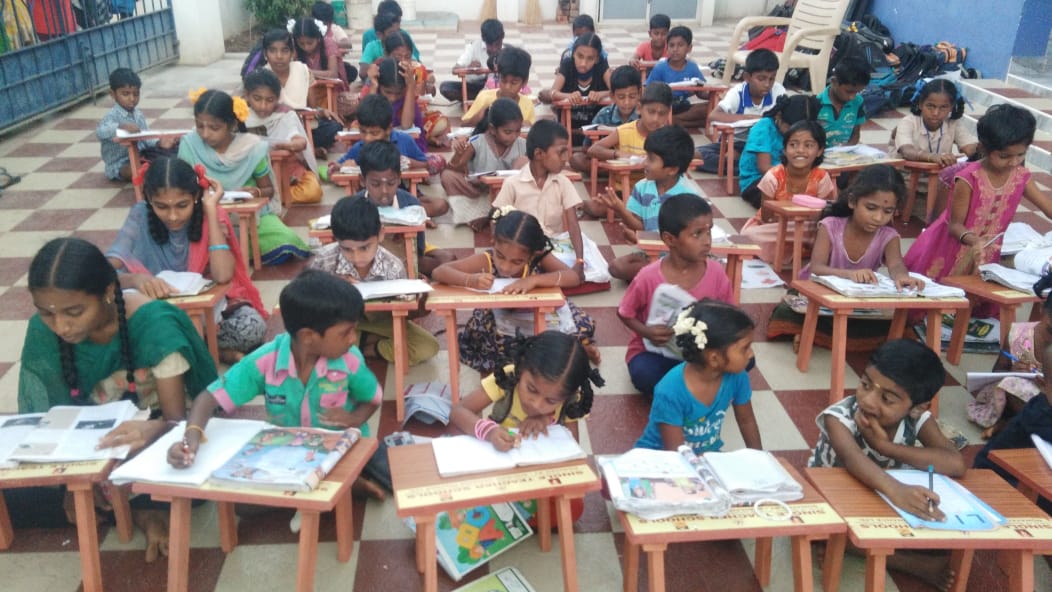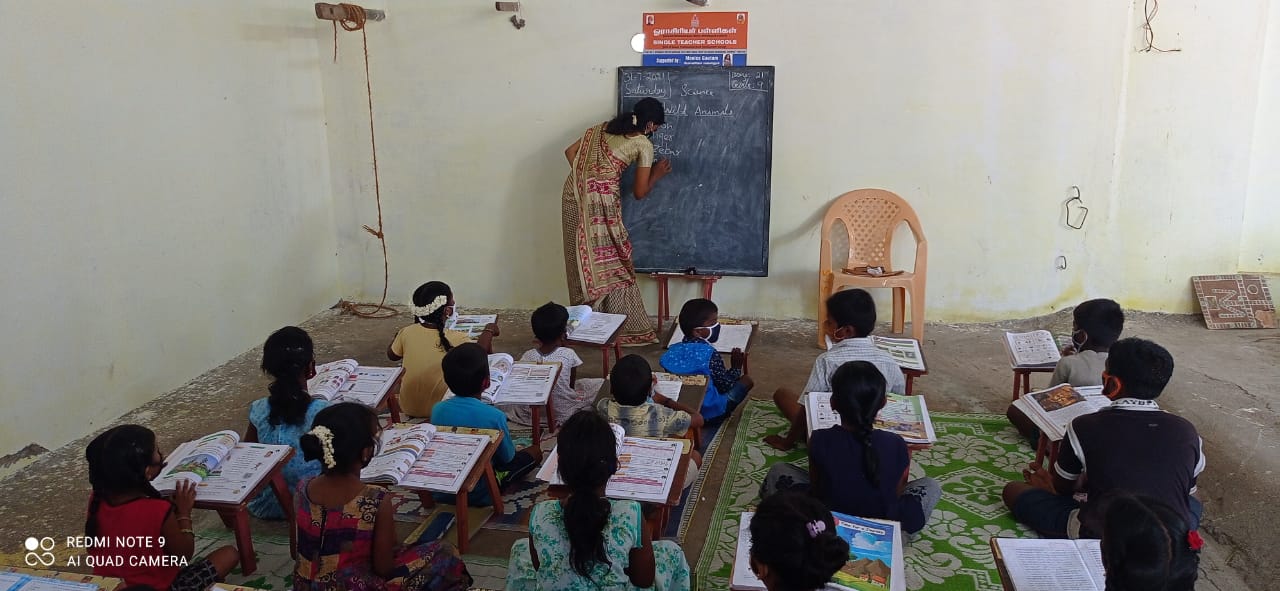 Swami Vivekananda Rural Development Society
SINGLE TEACHER SCHOOLS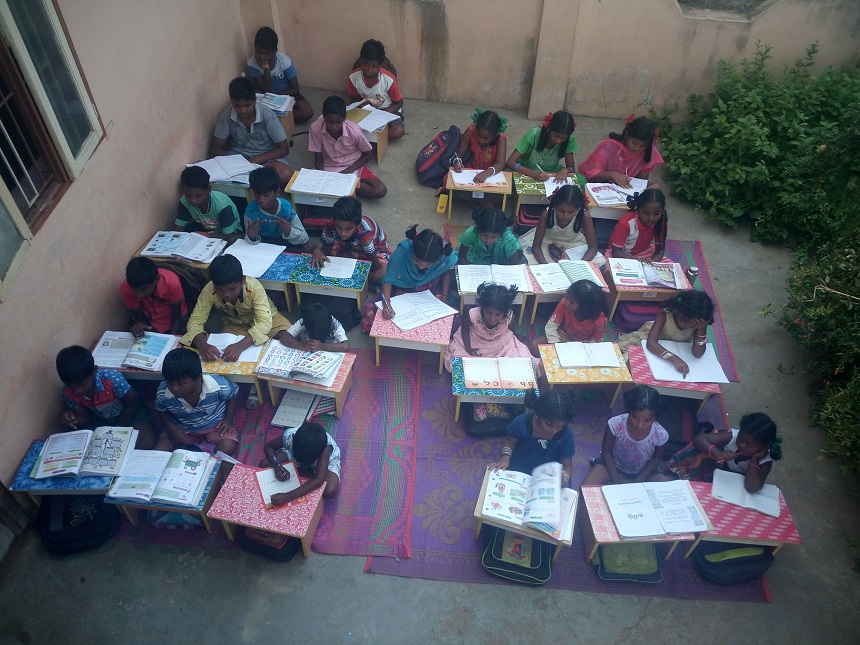 Inspired by Pujyasri Dayananda Saraswathi and under the auspices of Swami Vivekananda Rural Development Society, Single Teacher Schools (STS) was founded in 2006 by Sri S. Vedantam, Founder Director of Vishwa Hindu Vidya Kendra Schools. The idea of STS is to provide Quality Supplementary Primary Education to the poorest of the poor in remote villages. Children are taught up to Class V with emphasis on our culture, tradition and moral values.
Supplementary Education helps children sharpen their learning skills, functional literacy and other abilities leading to holistic training.
Eminent Educationists, Industrialists and highly respected people from various walks of life are on the Advisory Board, ensuring constant development and progress of Single Teacher Schools.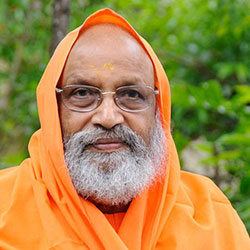 "You should take it up as your own work. Individuals can also help and talk to corporates and small business houses to support this endeavour. This is a program in which every individual should participate and feel that he has done something in a program of 'caring'.
We also should be behind it. I am behind it".
- Pujyasri Swami Dayananda's talk at the inaugural function of the Project in the year 2006.